We are happy to be getting back to a little bit of normal in our salon. If you have come in for services during the past few years, we hope you have noticed and have felt safe with the health and safety guidelines we have had in place. We continue to disinfect all non-disposable tools and immediately dispose of one time use items. All work areas are cleaned and sanitized after every client.
Please review the salon guidelines before coming to scheduled appointments:
Please do not come to the salon if you are experiencing any cold/flu like symptoms or if you have been around someone ill.
Please do not have anyone accompany you to your appointment unless necessary. We ask that you not bring children unless they have an appointment. We understand family members come together and that some guests require a driver, we still ask that for those that can do so safely, to please wait in the vehicle if you do not have an appointment. This is simply to keep capacity low and to make other guests feel safe that have scheduled appointments.
We ask everyone to please try to refrain from political talk and current topics that could be offensive to others while in the salon. This is certainly not to discourage speech freedoms in any way, we just feel it is not the place for it. We would like our salon to be a relaxing break from some of the everyday stress so many of us are enduring. We want all of our guests to have a positive visit, even if it is as short as a 30 minute time slot.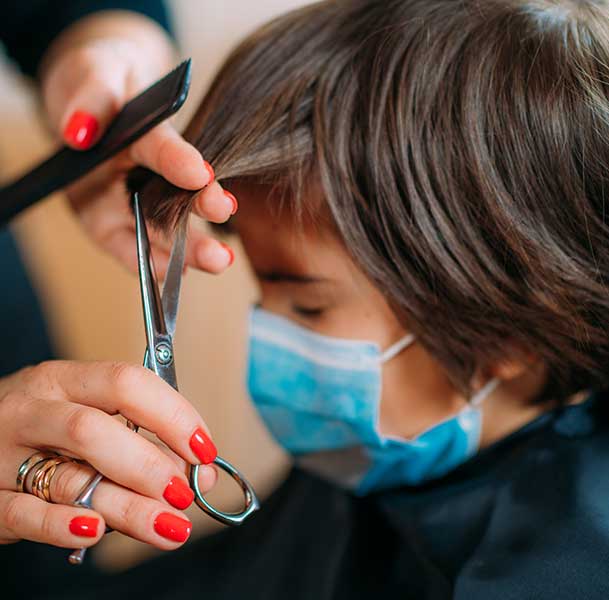 We so appreciate that you take these requirements seriously, we want to continue to be able to see our clients and most importantly, we want everyone to feel safe when receiving our services. We appreciate you more than you know.